Download the Closet Checklist!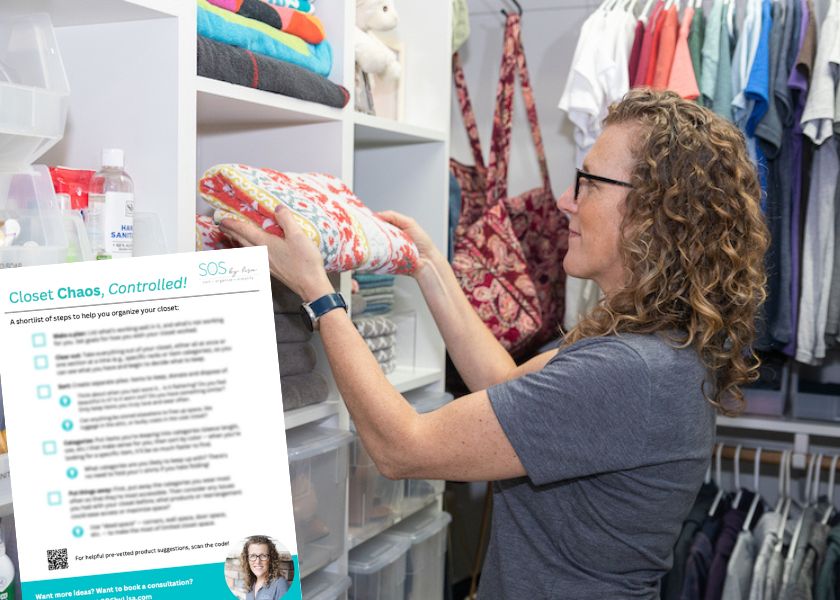 Sometimes you just need a little help… something to send you in the right direction. That's what this checklist, Closet Chaos, Controlled, can do for you! 
It's a simple tool to help you get your closet — a top stress area for most clients — working for you, so YOU can get in and out with more ease.
Be sure you're getting my monthly email, too, with easy-to-try:
organizing tips,

problem-solving strategies,

and innovative product ideas,
for each room in your home (and even the office!).