Since I'm just getting started in the blog world, I thought I would take a moment to tell you a little about me and how I got into this business.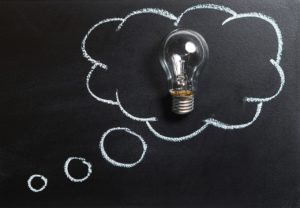 I was a teacher for 20 years… I taught varying years of 2nd and 3rd grade.  My favorite part of the job, was when you could see the realization happening; that "light bulb" going on over a child's head when they finally learned a concept you've been trying to convey.  I once had a kiddo proudly proclaim after working tirelessly on writing a complete sentence: "first I learned to read, and now I learned to write!"  That's the good stuff right there.  The stuff that stays with you for the rest of your life.
So now fast forward to 2018.  We had moved from IL to NC (waaaaaaay better winters, and beaches to boot!), and I knew I wasn't going to get certified to teach in a new state, etc etc.  So it seemed a good time for a new journey.  I have always been a naturally organized person (thank you Grandma and Mom), but never really considered it as a profession.  That is, until Marie Kondo put it on the map.  I started to see the very real opportunities in Professional Organization, and looking around me, I could see that home organization was definitely a need for a lot of people.
It all sounded good, and I was very intrigued, but could I spend my days decluttering other people's homes?  Could I really make a career out of organizing pantries, closets, offices, etc?  In an effort to find out, I started helping my friends and neighbors with their frustrating spaces.  I learned that what seemed simple to me, clearly wasn't for others.  And after that first client saw their newly organized, stream-lined, fully-functional space for the first time; after I saw that look on their face as they took in everything about their new space; after I saw that light bulb go on over their head, I was hooked.
It turns out, for me, it's all about that light bulb.  It doesn't matter if it's learning to read, mastering multiplication facts, or finally achieving an organized closet.  My passion is about helping people see something they couldn't see before.  My passion is about making sure those lights are burning bright.